FREE DELIVERY on UK Mainland orders over £100 (ex VAT)
At GoCustom Clothing, we offer several different delivery options. The options available will depend on the items in your basket and whether you are having the garments customised.
All of our deliveries are sent on a next-day service, this means that goods are delivered the day after they're collected by the courier, e.g. If the goods leave GoCustom Clothing on Wednesday they will be delivered on Thursday. This is for UK mainland shipments, for international shipments see the information further down this page.
Note that when you pay for a faster service it means that we expedite the processing and production of your order - the delivery is still made using the next-day service once production is completed. 
Orders which contain only plain items are usually despatched within 3 working days.
Cost: £5.95 + VAT
Customised Garments Production and Shipping
7 – 10 Working Days
Our current standard turnaround time for personalised clothing is 7-10 working days.
Cost: £6.95 + VAT.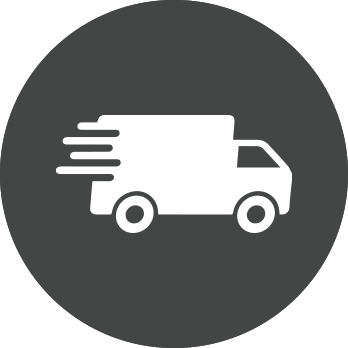 Approximately 5 Working Days
If you need your garments quickly then the Express option is probably for you.
We'll produce and dispatch the items to you within 5 working days.
Cost: £6.95 + £1.95 per garment + VAT.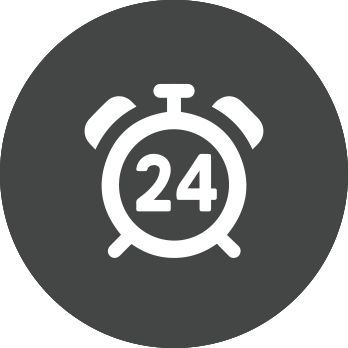 Approximately 2 Working Days
Do you need your customised garments in a hurry? Try our Premium service.
We'll produce and deliver the garments to you within 2 working days, on a pre-12 delivery service. 
Cost: £6.95 + £3.00 per garment + VAT.
Important Notes about production and shipping times
Premium means that the goods will leave us within 24 hours. E.g. You place your order on Monday before 4pm, we'll produce and dispatch your goods on Tuesday for delivery on Wednesday on a pre-12 delivery service. The Premium service is only available on a select number of products.
All production and shipping times for customised items are subject to your approval of an artwork proof which will be emailed to you. It's particularly important that you approve artwork for Express & Premium orders as soon as you receive the email. Any delays in accepting the proof could lead to garments being shipped late.
Note that at peak production times the Express and Premium services may not always be available.
GoCustom Clothing's working days are Monday to Friday, excluding bank holidays.
All domestic deliveries are made by courier. When we ship your parcel you'll receive an email from them with a consignment number for tracking and a 1hr delivery window.
If you need to rearrange delivery then this can all be done via the link in your email.
International Delivery Charges
VAT will be charged to all destinations. This can be credited back and a new invoice issued upon confirmation that the goods are being shipped internationally.
Please contact us to request an international shipping quote.
Duty Payments
Products delivered to international destinations (including Europe) may be subject to taxes, fees, levies or other charges, which are imposed by local legislation. The recipient of the products is responsible for all customs formalities for their export and import, and will be required to pay any additional charges, including import duty, formal customs entry, taxes, levies and other charges. The recipient of the goods, not the person who's ordered them, will receive a separate request for payment of these charges.
If you're ordering products to be delivered to someone else, please ensure they're aware that they'll be responsible for these additional charges.We would advise that you check the import charges applicable in any country before ordering products to be delivered there.